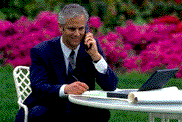 COMMUNICATION EARPIECES

CELL PHONE | CD/CASSETTE PLAYERS | WALKMANS | 2-WAY RADIOS | RADIO DISPACHER | PHONE OPERATOR | LAW ENFORCEMENT/SURVIELLANCE | ANCHOR NEWSCASTER | PILOTS | STETHOSCOPE | RACE CAR DRIVERS | MOTORCYCLE RIDERS



We can provide you with practical solutions to some of your special needs.

Whether it be custom made earplugs for hearing protection or communication earpieces, we have the answer for you.

Call today for a free consultation provided by a friendly and courteous technician at EarPlugs USA




Call Now:
949.770.2129
(Mission Viejo, California)
or Email:
info@earplugsusa.com

Thank you.